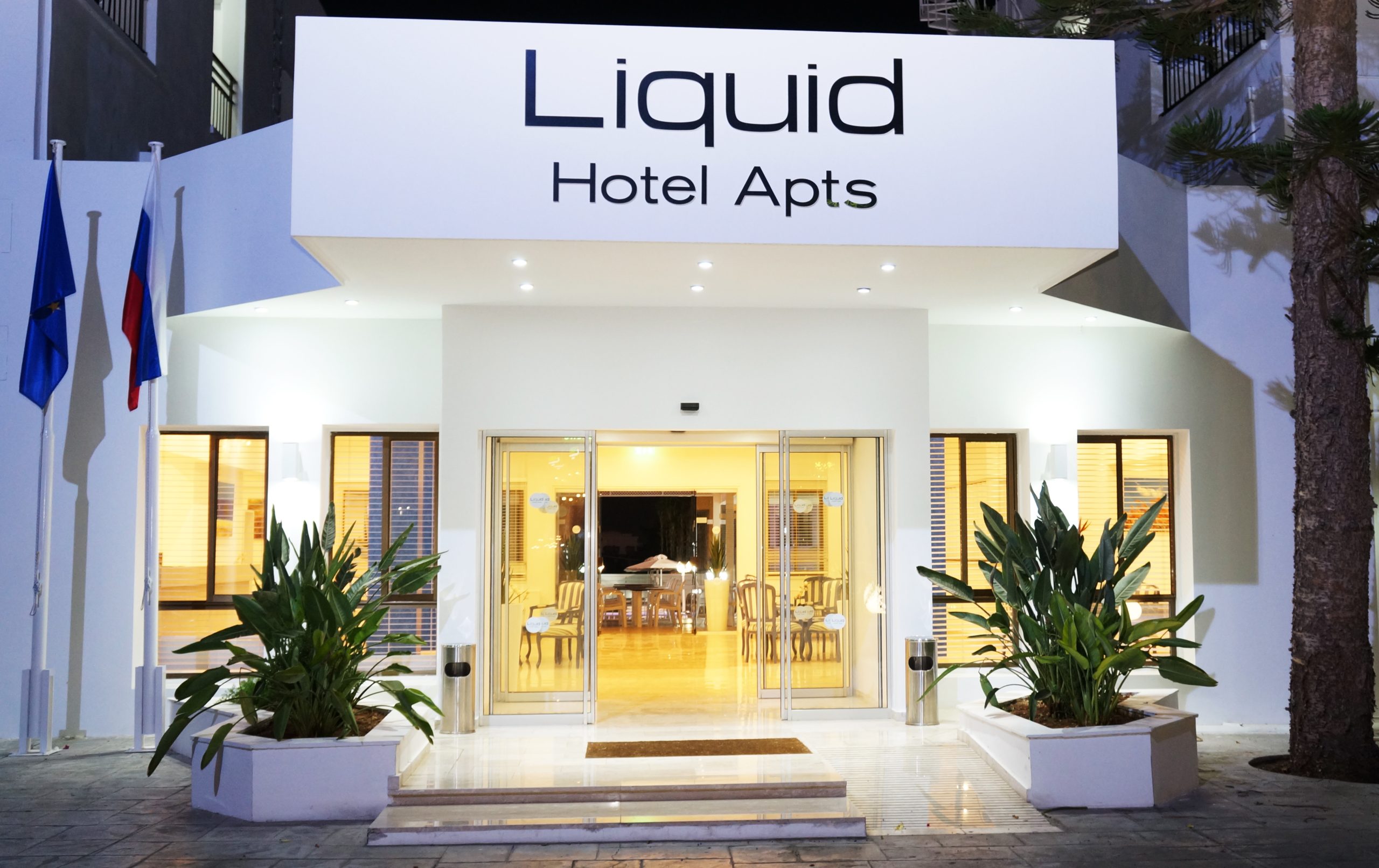 Located in the heart of a Mediterranean dream destination, Liquid Hotel Apartments offer stylish simplicity and an understated comfort and elegance that connect visitors to some of Cyprus' best beaches, as well as the world-famous nightlife of Ayia Napa.
The newly renovated apartments were given a fresh and modern look in January 2017 and offer the convenience of self-catering in a welcoming complex that features a crystal pool, family facilities and an unbeatable central location.
Welcome to Liquid Hotel Apartments, where you will find all that you need to you enjoy a holiday to remember in beautiful Ayia Napa!